Making a Noise: A Native American Musical Journey with Robbie Robertson
Producer, Director and Editor-
Dana Heinz Perry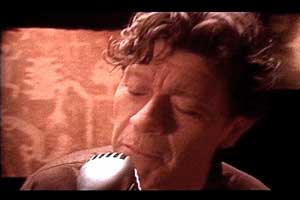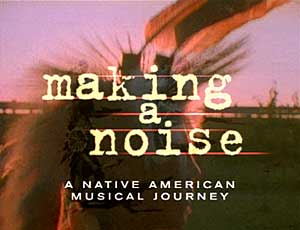 photo left: Robbie Robertson
This musical journey of discovery features Native American performers John Trudell, Rita Coolidge and Buffy Saint Marie among others.

Here are links to a couple sites where you can get more information about Robbie Robertson:
1. Robbie Robertson
2. Robbie Robertson

photo: Hart shooting Robbie on location.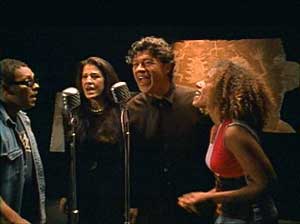 photo: Ivan Neville, Rita Coolidge, Robbie Robertson, & Cree Summer
AWARDS:

Grammy Nomination- soundtrack

Opening feature at the 1999 American Indian Film Festival, San Francisco

Screenings: Two Rivers Arts Festival-Walker Arts Center, First People's Festival-Montreal, Hot Springs Documentary Festival

Also featured on CNN, Charlie Rose, CBS Sunday Morning
REVIEWS and NOTEWORTHY EVENTS
MAKING A NOISE will be shown at the New Orleans Jazz Festival's Native American Film Tribute in late April. For additional information go to www.nojazzfest.com.